REQUESTERS
Get help by posting requests.
Help with online services, purchase advice, software support, help with homework and more.
There is no limit for what you can request for as long as it legal.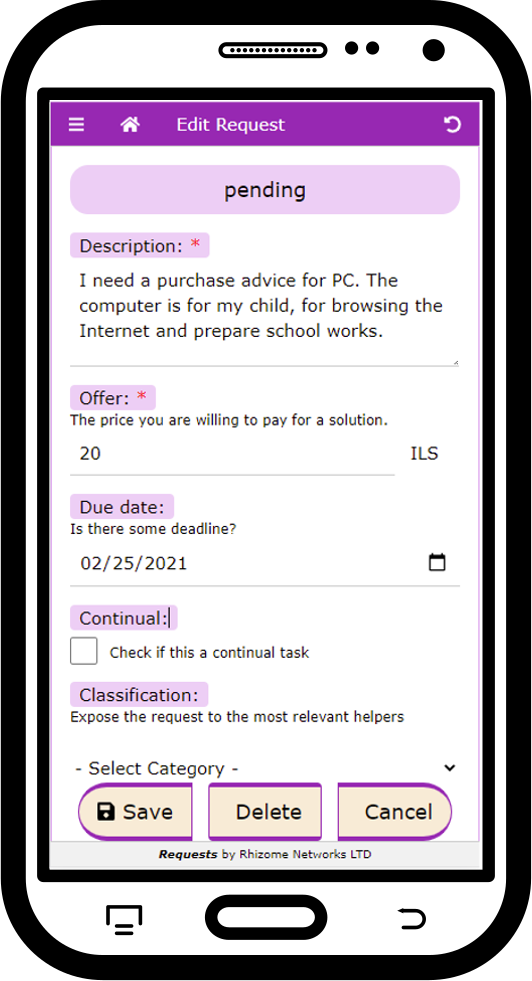 Get started
HELPERS
View requests and make money from solving simple issues.
Set your bid and lock the requests you want to handle.
Help the requester and collect the agreed fee. You pay only for locking requests. Requester's payment is all yours.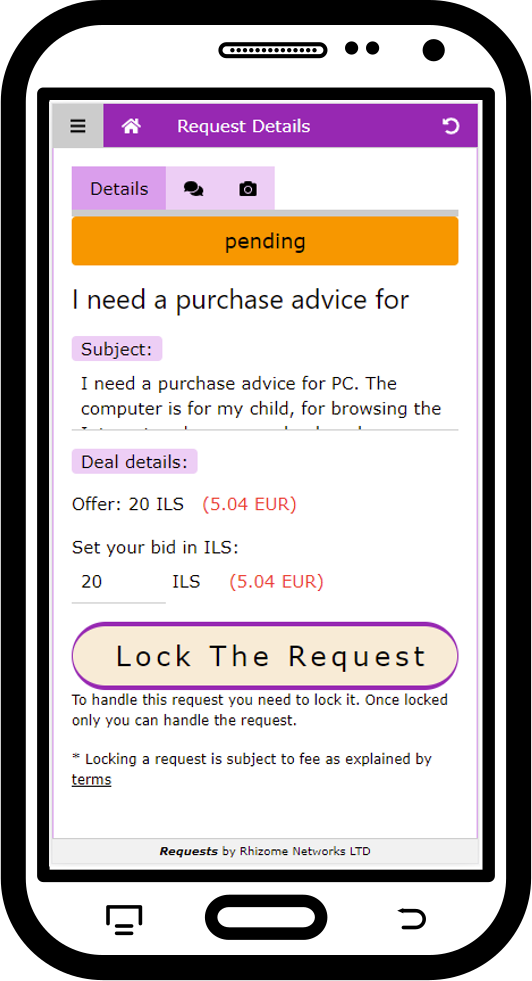 Get started